The first iOS App that Altec developed was a simple alarm clock app that interfaced with the Octiv Mini speaker. After reviewing the visuals and UI, I petitioned the VP for a re-design. I hired a UI designer and worked with both him and the developer to make an App that fell within our brand standards and stayed on message.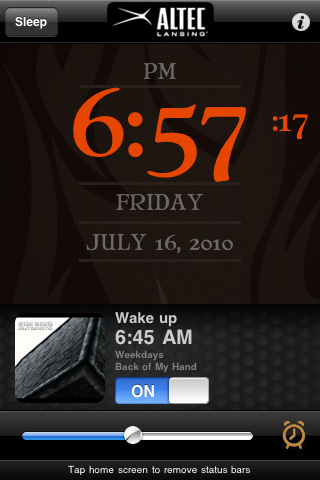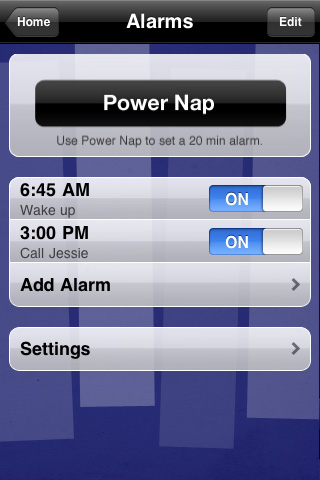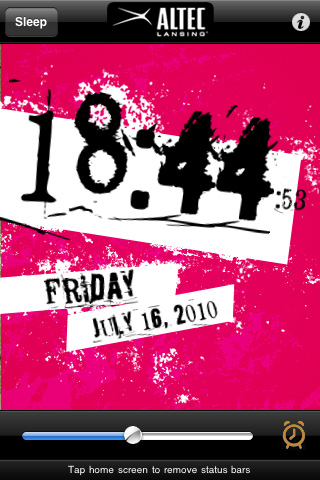 Music Mix
Music Mix interfaced with our dual charging iPod dock, and had the unique ability to allow users to shuffle between all the music on both devices, and even choose a percentage of music that would be played from each device.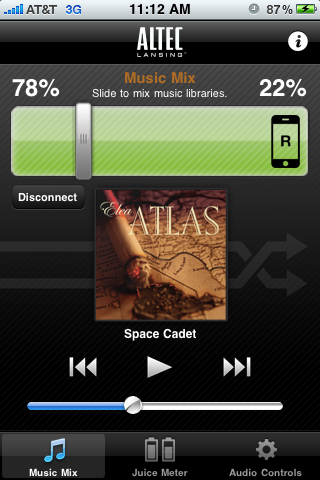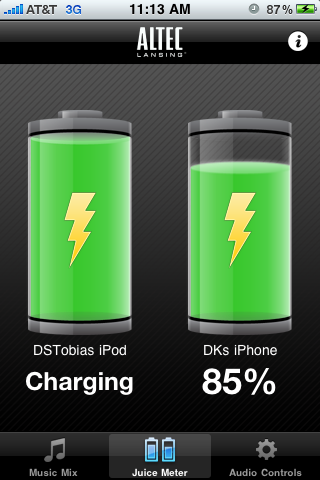 Music Mood
Music Mood was meant to interface with our Octiv Stage speaker that had special hookups to connect to the video input of the consumers TV. Because of this unique functionality, we decided to give the user a video playlist of relaxing visuals such as fireplace crackling, beach sunset, and mountain clouds blowing by.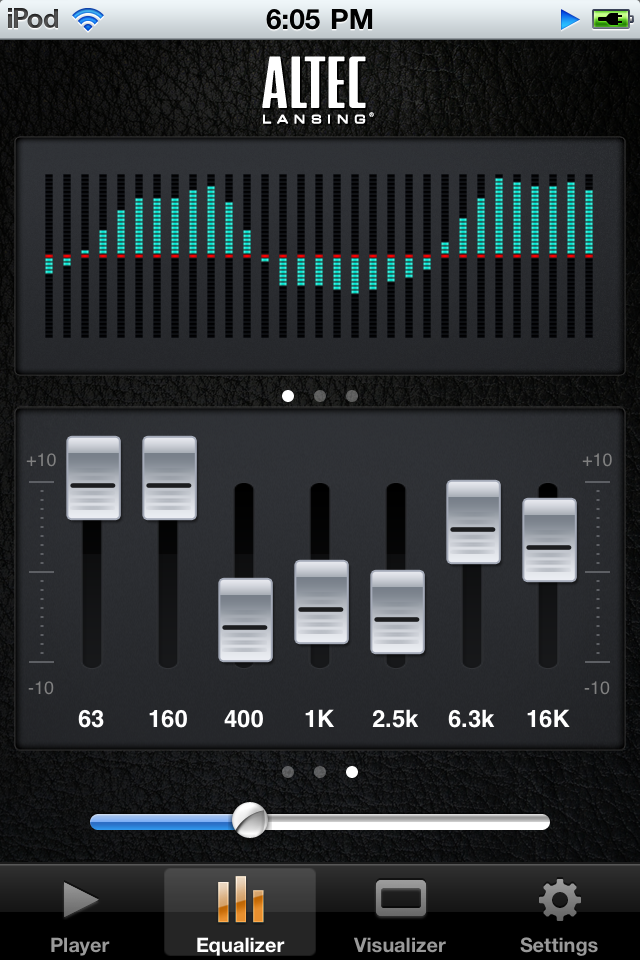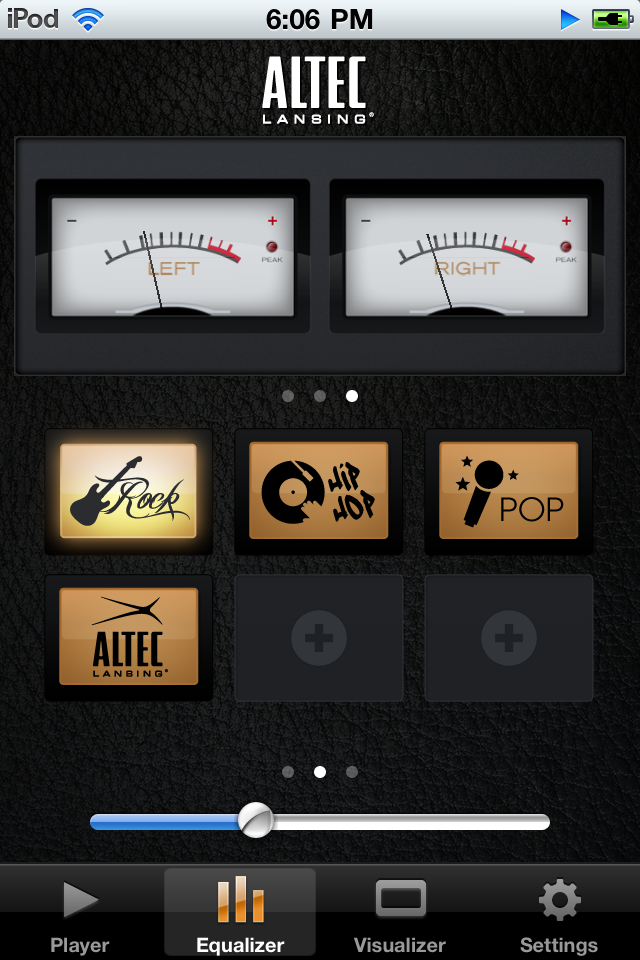 Product Demos
Creative Direction + Vendor Management
Web Demos
Altec Lansing has always done well with online sales, but after I decided to contract a content distribution service and develop a standard look and feel for all the product demos on every e-commerce site (including Alteclansing.com), online conversion increased by an average of 20%.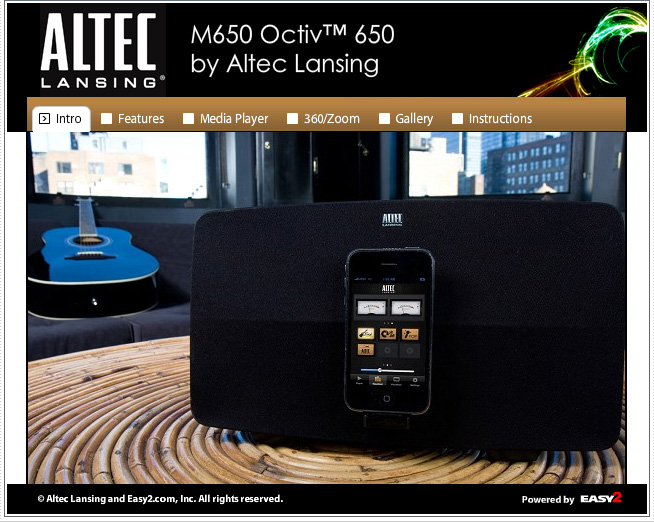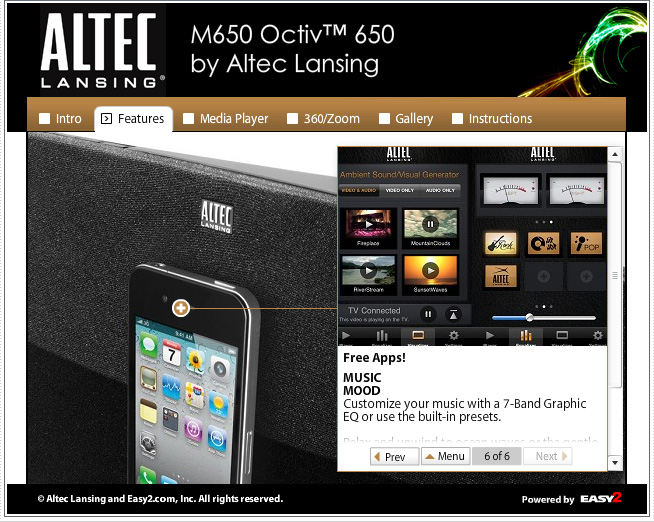 Retail Displays and Product Shippers
Working with a handful of vendors and Altec's internal design team, I managed the production of numerous powered displays and product shippers for use in stores such as Costco, BestBuy, and Radio Shack.